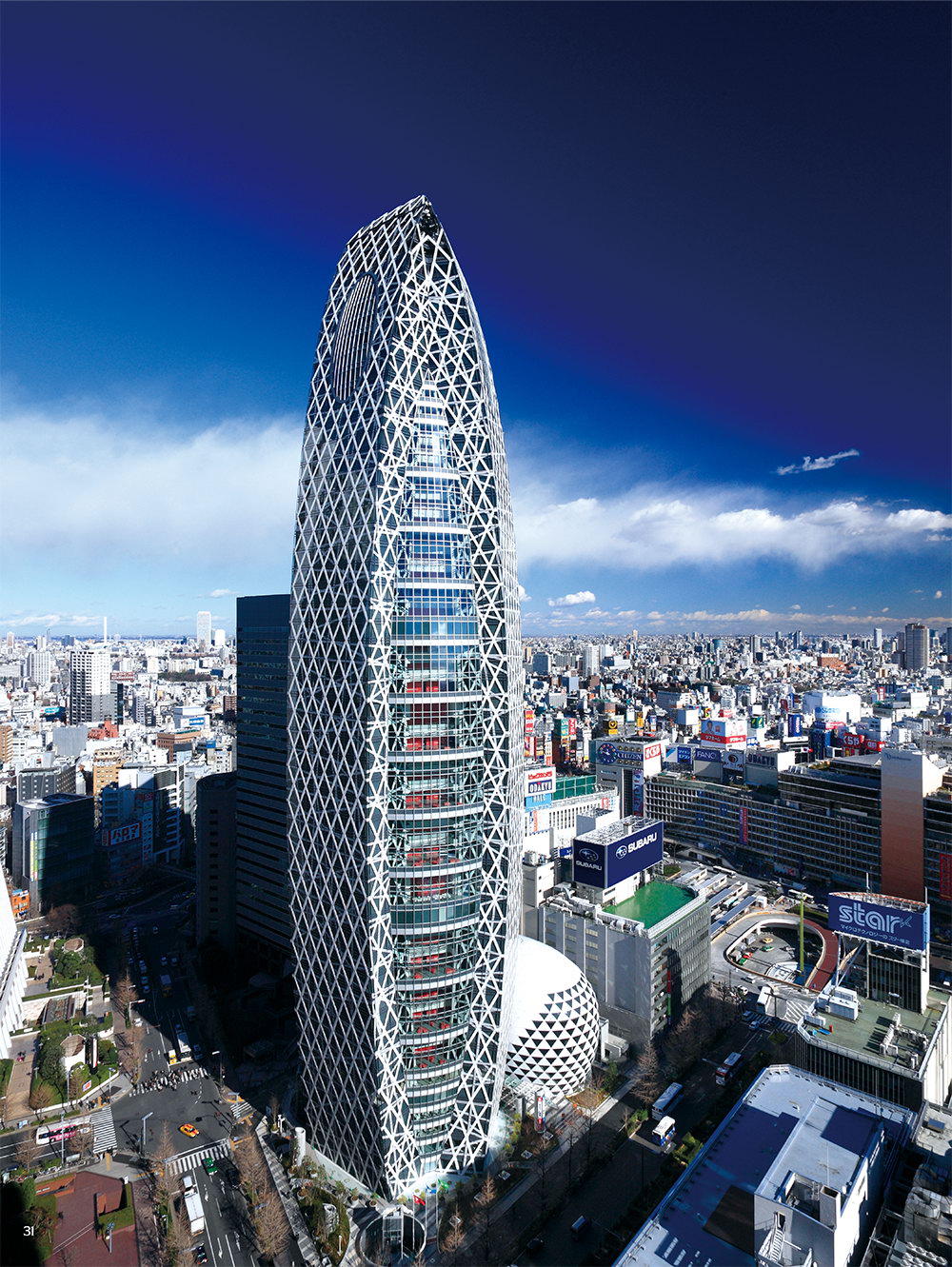 Project: 'Mode Gakuen' Cocoon Tower
Location: Tokyo, Japan
Building Height: 203m (50 floors)
Floor Area: 80,903m2
Area of Curtain Wall: 30,000m2
Curtain Wall Type: Unitized Curtain Wall
Architecture Design Institute:
Tange Associates
Architect(s): Yoshinori Takahashi
Concrete Main Contractor: Shimizu, Japan
Project Supervisor: Tange Associates
Materials:extrusion; glass; galvanized panel
Standing in Tokyo's distinctive high-rise district of Nishi-Shinjuku, Mode Gakuen Cocoon Tower stands as a symbol of innovation and exception in Education design. It is 203m high, with 50 stories above the ground, and a total curtain wall area of 30,000m2. The Building owner is Japan Technological College, the design is by Tange Associates from Japan and the Main Contractor is Shimizu Corporation of Japan.

The Mode Gakuen Cocoon Tower contains 3 different schools : Tokyo Mode Gakuen (Fashion Vocational School), HAL Tokyo (Special Technology & Design College) and Shuto IKO (Medical College). The Building's innovative shape and cutting edge facade embodies the unique "Cocoon" concept. Embraced within this form, the students are inspired to create, grow and transform.

It was completed in October 2008, it is the second-tallest Educational building in the world and the 17th-tallest building in Tokyo. It was awarded the '2008 Skyscraper of the Year' Award by Emporis.com.
Curtain Wall Performance Parameters
Wind Resistance: with a design life of 100 years, maximum value of wind load is +3000 N/m2. and -6220 N/m2.
Slab Distortion (LL deflection): below 1/1000.
Water Tightness: no water leakage both at an average pressure of 1920 N/m2 and at maximum pressure of 2670 N/m2.
Air Permeability: at a pressure difference of 10Pa, the air leakage is less than 0.01m3/h/m2; at 100Pa, the air leakage is less than 0.1m3/h/m2.