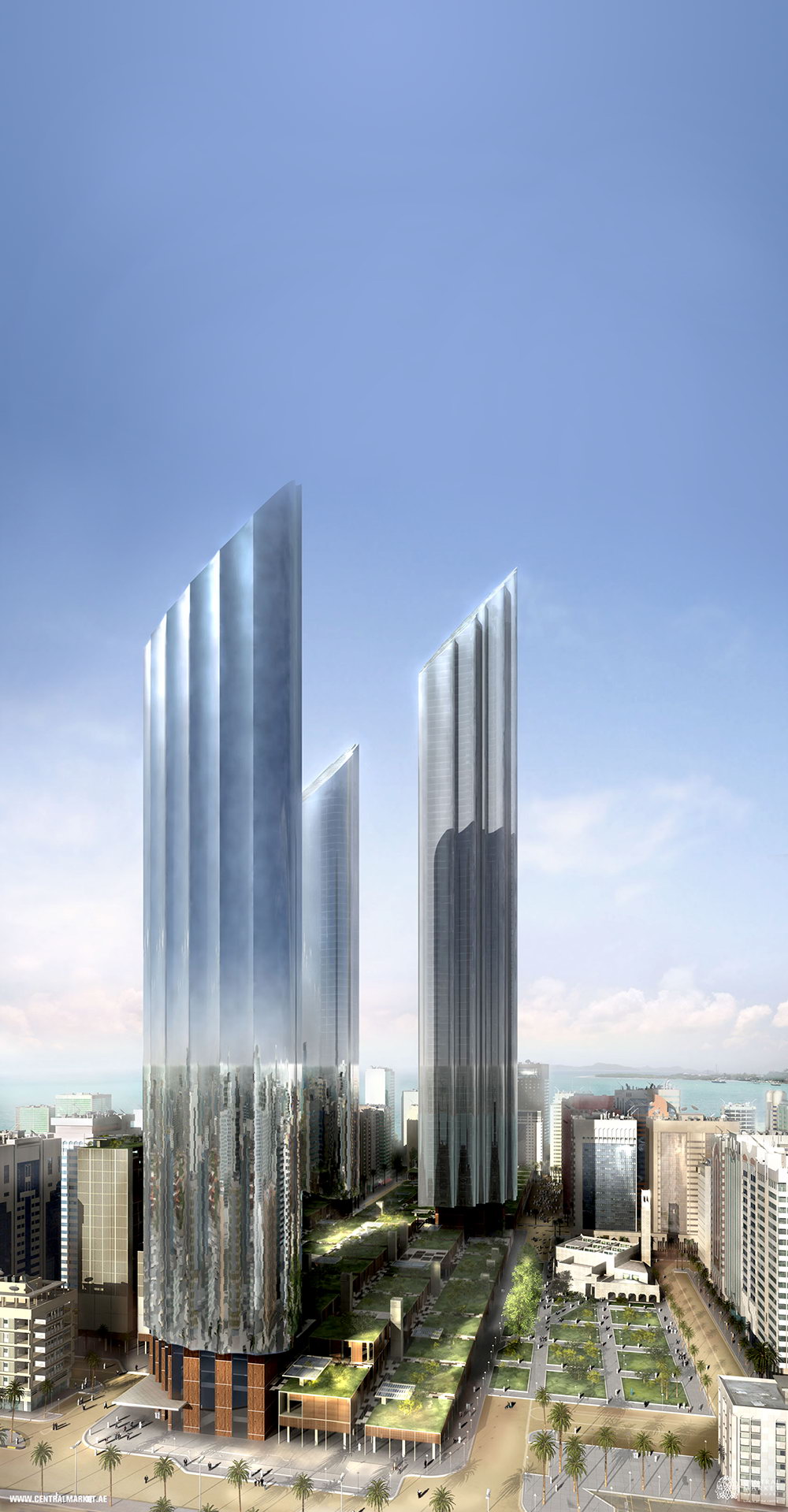 Project: Central Market Redevelopment
Location: Abu Dhabi, UAE
Building Height: 381m (88 floors)
Floor Area: 477,790m2
Area of Curtain Wall: 178,000m2
Curtain Wall Type: Unitized Curtain Wall
Architecture Design Institute: Foster & Partners
Architect(s): LUKA
Curtain Wall Consultant: ARUP
Concrete Main Contractor: ACC
Project Supervisor: ATKINS
Materials: glass; extrusion; electronic louver
The Central Market Redevelopment is a complex of prestigious and fully integrated mixed-use buildings at the heart of Abu Dhabi, owned by Aldar Properties PJSC, designed by UK Architects Foster and Partners, ACC is the main contractor and EC Harris are the cost consultants.
The overall redevelopment comprises apartment buildings, an Arabian souk, a mosque, branded retail outlets, food outlets and restaurants, Grade A office space, world class hotels,and parking areas for in excess of 5,000 cars. T1 is a 56-storey five-star hotel with a height of 255m; T2 is an 88-storey modern residential building with a height of 381m; T3 is a 60-storey commercial building with a height of 278m, with the total curtain wall area of 178,000m2.