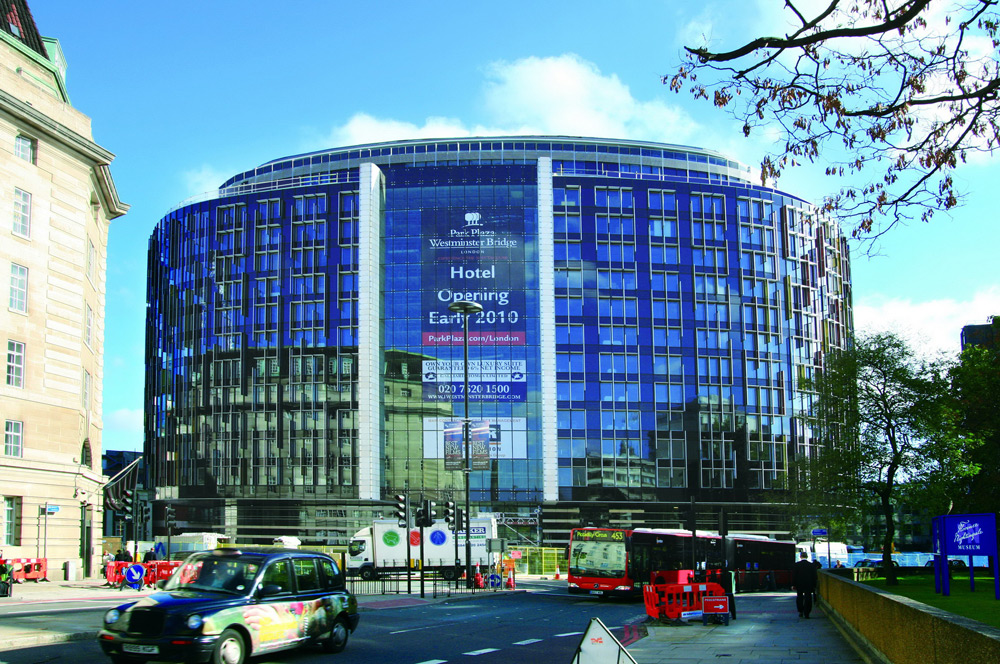 Westminster Bridge Park Plaza Hotel is an Apartment Hotel, which combines the functions of meeting, banquet, dining, bar and entertainment facilities with high-quality accommodation. It is located in London of UK, across the Thames River from Big Ben and Westminster Abbey.
Westminster Bridge Hotel is 56m high, including 16 floors above ground and 3 underground floors, with a total curtain wall area of 23,400m2.
Yuanda carried out the stringent weather performance tests at Taylor Woodrow's UK laboratory, the performance parameters being:
Air Permeability: air leakage is less than 1.0 m3/h/m2 at 600 pa.
Water Tightness: no any water leakage at 600 pa.
Wind Resistance (serviceability): no permanent deformation at a design wind load of 2000 Pa.
Acoustic Performance: 46 dB.
Owner: Gear Construction.
Main Contractor:Gear Construction.
Architect: BUJ Architects
Facade System: Triple glazing external unitised Curtain Wall
External Coloured Laminated Glass Fin